THE HILL COUNTRY'S first choice in ORTHOPEDIC care
Our family of board certified orthopedic surgeons is dedicated to getting you back to the healthy lifestyle you deserve. We offer advanced surgical and non-surgical treatment for your orthopedic needs. Our team uses a compassionate approach to individualized care. We take the time to educate and guide you through the entire process-from diagnosis to recovery- to return you to a pain-free life. At LBJO, we specialize in preventing, diagnosing, and treating injuries related to all activity levels and all ages.

KEEP UP WITH LEGACY BONE AND JOINT ORTHOPEDICS
Please be sure to follow us on Social Media. We try to stay current and keep our patients informed. You will find updates here as well as how we stay connected to our community. Please find us on Facebook at Legacy Bone and Joint Orthopedics!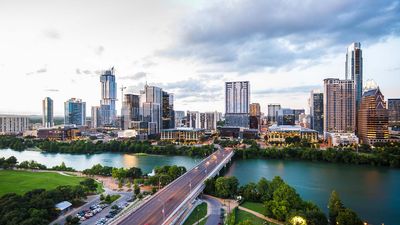 COVID 19 UPDATE
Legacy Bone and Joint Orthopedics is closely monitoring this very fluid situation in regards to the pandemic. For up to date information regarding COVID 19 please visit www.cdc.gov.
We currently are still open and seeing those patients that are not showing flu-like symptoms and need to be seen for an orthopedic issue. However, we ask that if you are coming in for your appointment review the following below:
If you have any flu-like symptoms we ask that you reschedule until you have been without symptoms for 72 hours.
We ask that only one person if any accompanies you to the appointment. We will be minimizing waiting room utilization and they will need to be in the room with you.
Be patient. This virus has put a strain on our resources and employees as well. We will work to be efficient, but also put safety and health first.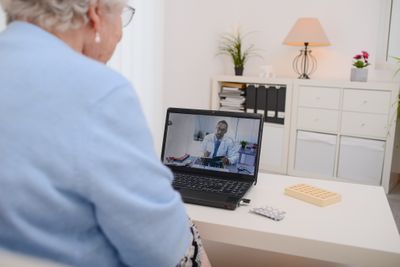 NOW OFFERING TELEMEDICINE!
Legacy Bone and Joint Orthopedics is now offering telemedicine visits for our patients. We are able to assist in most follow-ups, post operative visits and some initial consultations. Please contact our office to see if this type of visit is right for you.
A Family Business
Legacy Bone and Joint is truly One Big Family. Dr. Frosty Moore works alongside his two sons Dr. Grayson Moore and Dr. Dustin Moore to offer the best possible orthopedic care available. At LBJO, we are extremely passionate about patient care and our family is dedicated to restoring healthy lifestyles. Our approach to patient care is simple: provide the highest quality individualized care in an environment that is warm, caring and efficient. Our patients become part of our family, and like family, they know they can depend on us to help.
how we can help
At Legacy Bone and Joint Orthopedics, we provide patients with the highest quality of care, utilizing the most advanced treatment available to reduce pain and heal injuries. We create personalized treatment plans that result in fast recoveries and exceptional outcomes. We have onsite X-ray and treat a wide spectrum of problems from sports injuries, arthritis, overuse injuries, to trauma and fractures.
part of the the seton family of Doctors